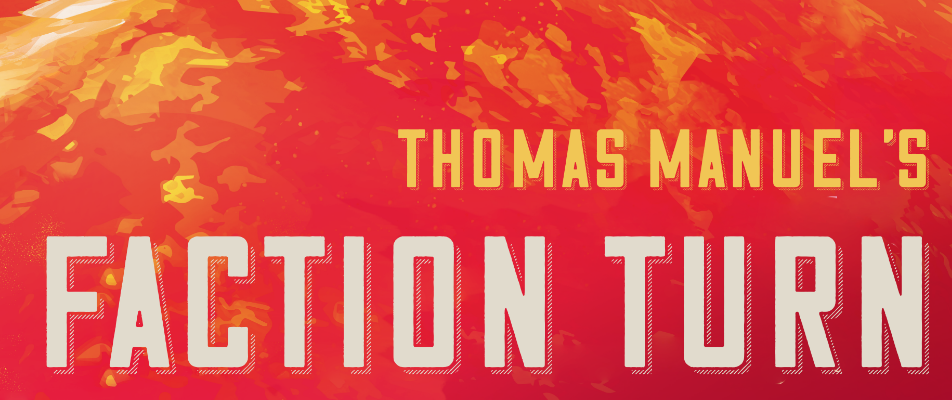 Faction Turn
Zoom in, zoom out. Play as a character, then play as a faction, making decisions that could affect the whole map. That's the idea behind Faction Turn, a 3-page rules-light PbtA game that provides simple mechanics and procedures for playing a sweeping, epic campaign.

What it contains:
- the Risky Move, a single move for when you're playing as a character

- two moves for when you're playing as a faction, one for faction versus faction and one for general play.
- capitalized words like Treaty, Resources, Threats, and Time Skips
- no advice for running the game because that's the fun of rules-light games!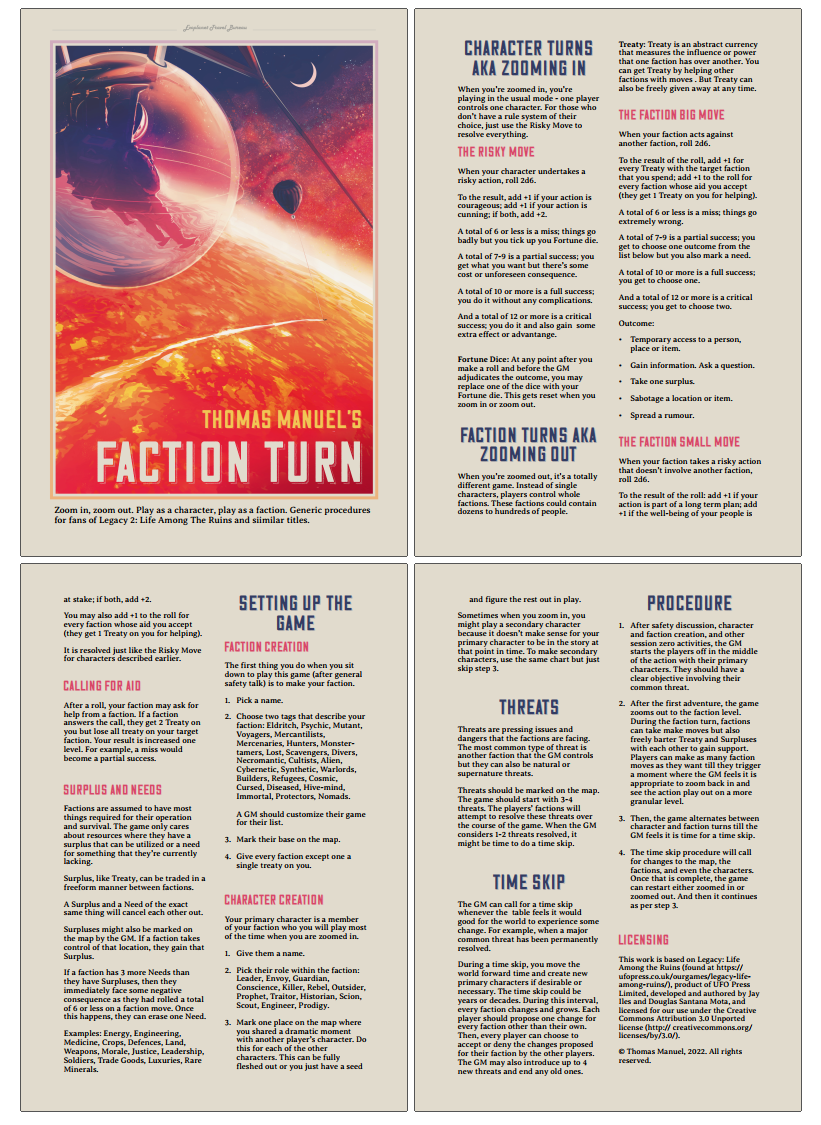 For those who know Legacy 2e: Life Among The Ruins or Free From The Yoke:

I am a big fan of Legacy 2e and it's sibling games. But I find them very unwieldy as texts and in play so as I mentioned on my newsletter many moons ago, I decided to make a standalone retroclone (just rolls off the tongue, doesn't it). In the same way that World of Dungeons was a tongue-in-cheek retroclone of Dungeon World, this game - Faction Turn - is a retroclone of Legacy 2e. It's also stripped of most specific genre trappings so you could use it to play fantasy, scifi, whatever!

Licensing:
This work is based on Legacy: Life Among the Ruins, product of UFO Press Limited, developed and authored by Minerva McJanda and Douglas Santana Mota, and licensed for our use under the Creative Commons Attribution 3.0 Unported license.
Purchase
In order to download this game you must purchase it at or above the minimum price of $5 USD. You will get access to the following files:
Faction Turn Sheet.pdf
21 kB
Thomas Manuel's Faction Turn v1.1.pdf
3 MB
Comments
Log in with itch.io to leave a comment.
I *love* Free From The Yolk and it's staggered character and faction level play.
Faction Turn is a really solid and juicy distillation if that style of play.
Absolute love at first sight! Top of my list of pick up and play games now.